Tosin oshinowo appointed as sharjah architecture triennial's 2023 curator
sharjah architecture triennial announces the appointment of lagos-based nigerian architect tosin oshinowo as the curator of its second edition, poised to open in 2023. 'the theme of adaptability that is central to oshinowo's curatorial proposal builds on the sharjah architecture triennial commitment to addressing the challenging conditions we face not only in the global south but around the world,' commented hoor al qasimi, director of the sharjah architecture triennial. she notes the depth of knowledge and experience oshinowo's african culture-infused work exudes, acknowledging its force that invites viewers to reflect on socially responsive architecture and urbanism.
known for her social-responsive attitude to architecture, design, and urbanism, oshinowo, the principal of architecture studio cmdesign atelier, has worked across a number of prominent architectural civic and residential projects in nigeria for over a decade including a project currently underway with the united nations development program, an entirely new community in northern nigeria for a village displaced by boko haram.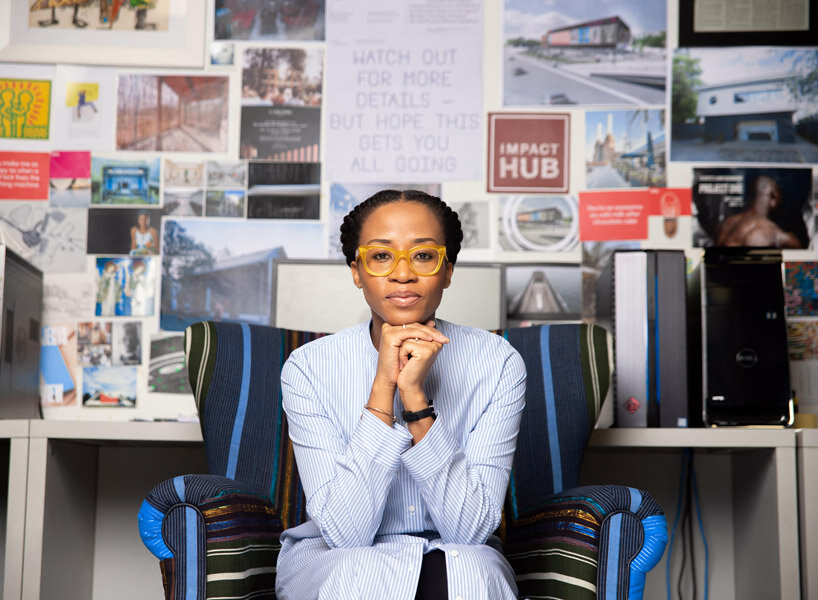 image by spark creative (all other images by sharjah architecture triennial)
tosin oshinowo
oshinowo draws her perspective on design and architecture from the yoruba culture and history, her deep respect for her background infiltrating the framework of the international contemporary design. before the appointment, oshinowo was a co-curator of the second lagos biennial in 2019 and collaborated with lexus on a conceptual design exploration for design miami in 2020. the recipient of numerous awards, she has written widely on urbanism, afro modernism, design, and identity for publications including expansions, which was produced for the 2021 venice architecture biennale.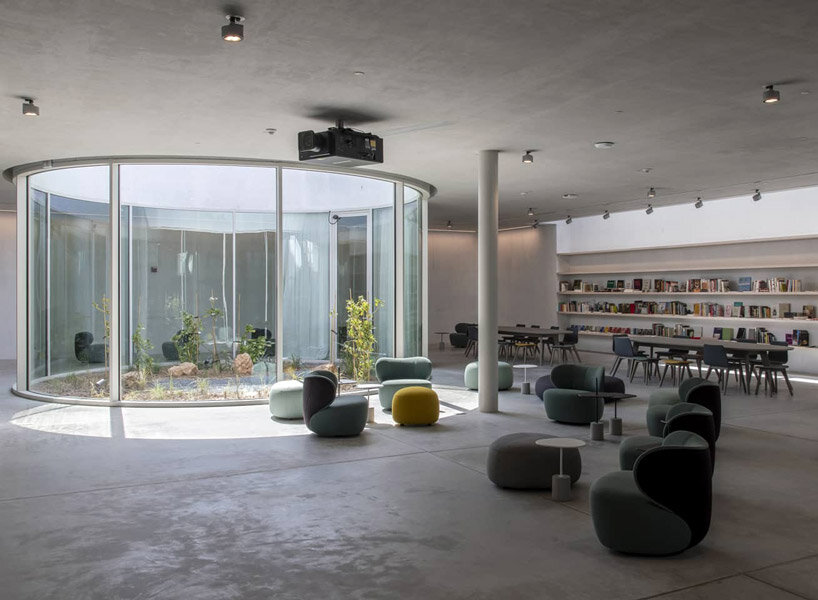 the flying saucer, the space for sharjah art foundation
a platform for architecture and urbanism
the triennial believes in being a platform for architecture and urbanism from west asia to south asia and the african continent, and oshinowo's appointment signals a continuation of such a dialogue while broadening the triennial's network, discourse, and community.
tosin oshinowo commented: 'I am honored to be appointed as curator of the 2023 sharjah architecture triennial, which provides a ground-breaking platform to celebrate the architecture and urbanism of the global south. my approach is inspired by the history, traditions, and landscape of sharjah and other cities across africa, the middle east, and asia, exploring architecture and design solutions that are built from conditions of scarcity. I'm looking forward to working with my colleagues around the world to illuminate a pathway forward that reorients our global conversation on sustainable architecture, urbanism, and infrastructure.'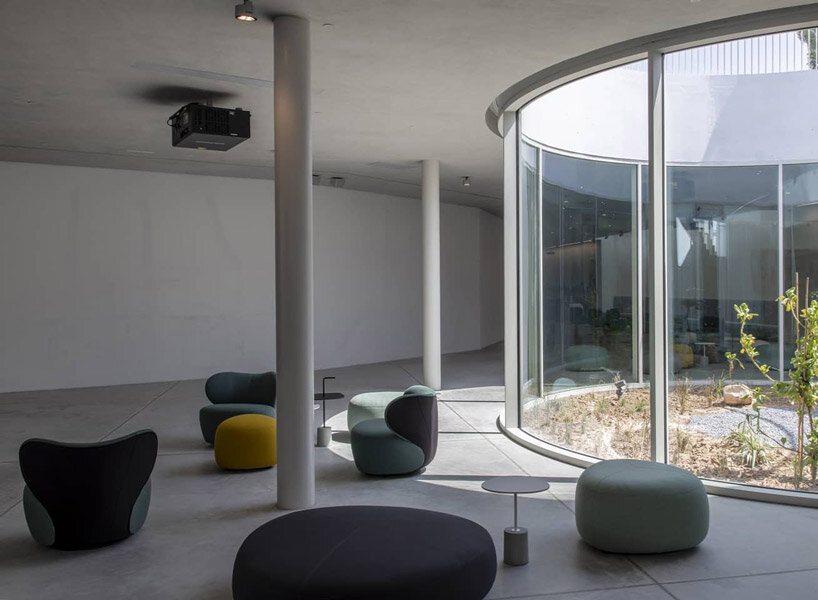 the flying saucer, the space for sharjah art foundation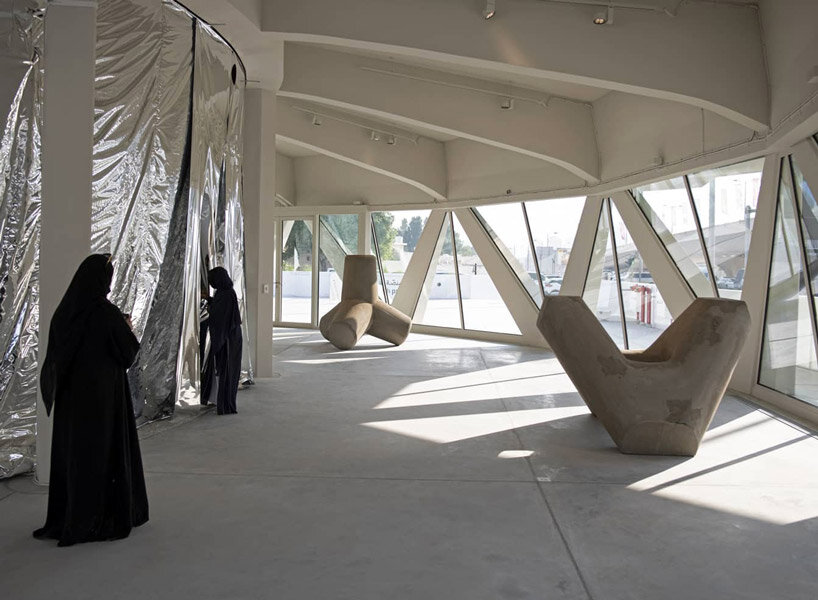 the flying saucer, the space for sharjah art foundation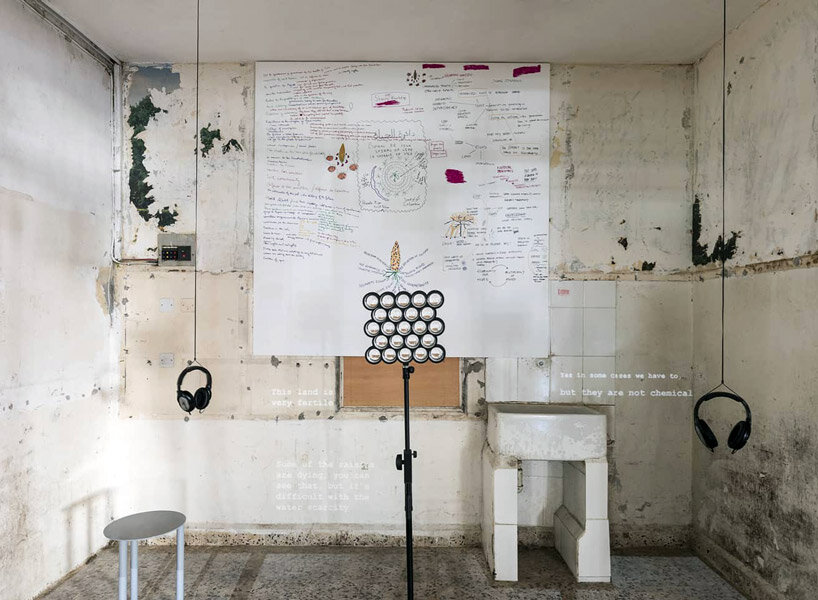 marwa arsanios: micro-resistances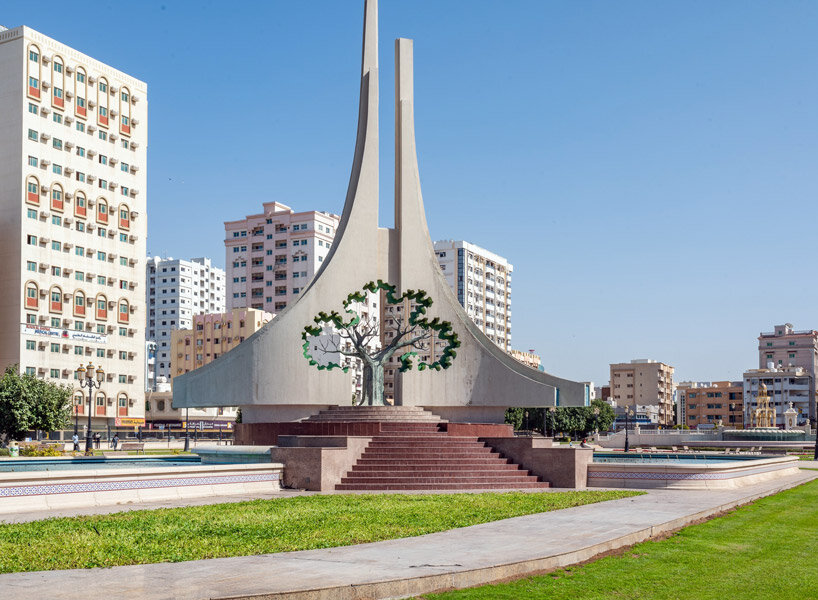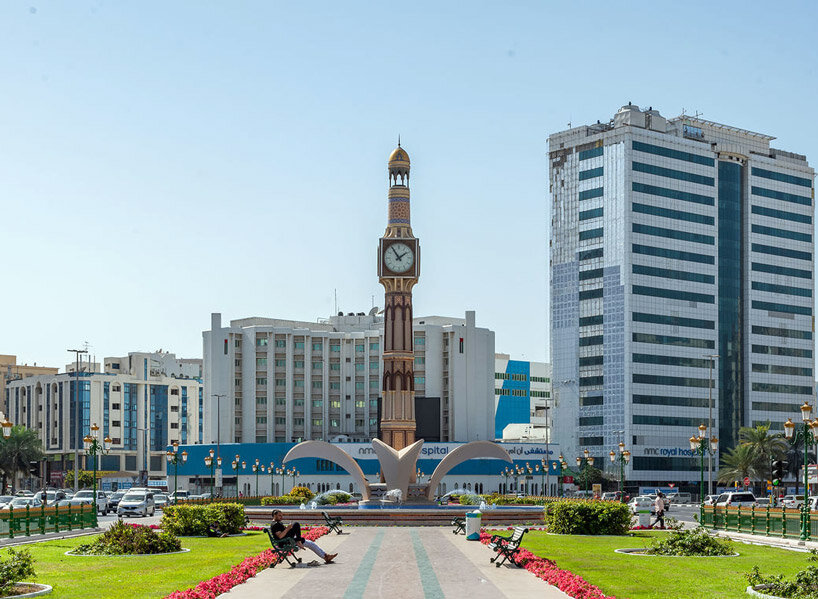 project info:
event: sharjah architecture triennial
curator: tosin oshinowo
year: 2023